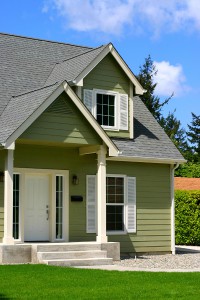 Painting can be one of the most cost-effective ways to update your living environment. Even if you do not want to undertake a complete interior or exterior paint job, there are a number of affordable and noticeable small projects. Revitalize and personalize a ceiling, wall, or fixtures with a fresh coat of paint.
A can or two of paint can alter the appearance of areas in your home that you see every day. If you are tired of your surroundings but don't want to spend a lot of money, hire painters for a minor project or take on a paint job yourself. A variety of painting products ranging from spray paint to small cans of interior paint in different finishes make it cheap and easy to update small features like light switch covers or air grates.
To find the ideal accent color for any room in your home, look for a shade that will offset your main wall color, flooring, furniture, or color accents that are already present. If you are interested in sprucing up a bedroom or personal area, you might go with the favorite color of the primary inhabitant of the space. Paint can complement decorative elements, and it does not take much to introduce or contribute to a new color scheme.
Add visual interest by switching up the color of a certain wall, ceiling, or floor. You might consider painting with soothing or striking colors or even creating eye-catching designs. Don't overlook features like bathroom or kitchen cabinets, as heavy appliances and fixtures should not need to be moved for these projects.
Even if you have a small paint job in mind, painters can quickly achieve the most attractive and lasting results. Professionals can also recommend the best type of paint for a specific project and may offer other ideas to use painting to refresh your space.